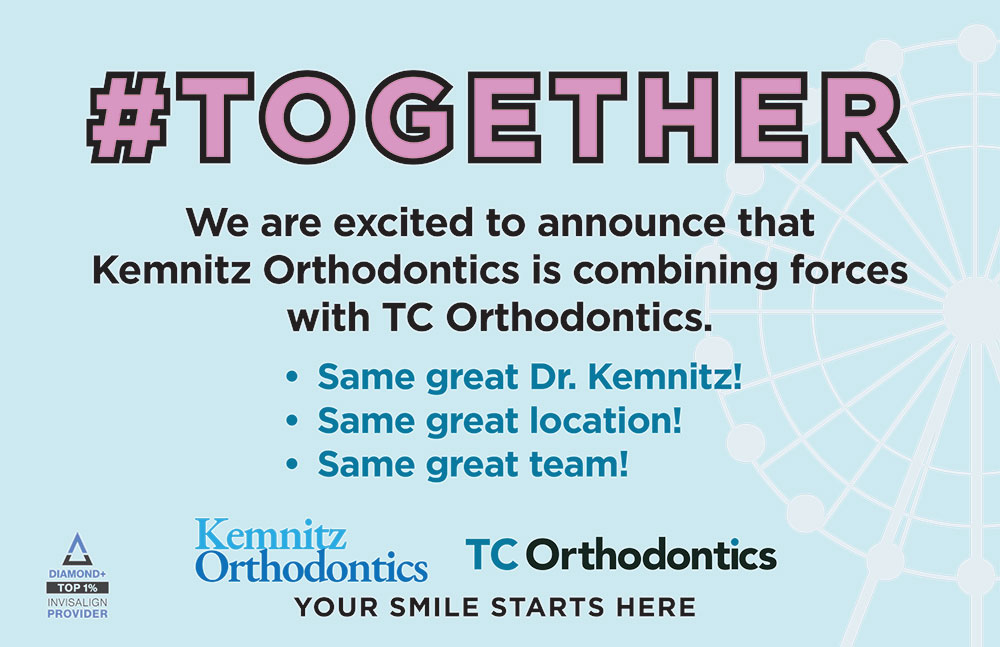 On behalf of Kemnitz Orthodontics, I have an exciting announcement:
Kemnitz Orthodontics and TC Orthodontics are joining forces.
In the current world of orthodontics, there are very few one doctor, one location practices. By collaborating with Dr. Chad Kelly of TC Orthodontics, I will be able to take advantage of the TC Orthodontics administrative team's expertise in running some of the behind the scenes functions of the practice as well as adding some new technology. Through this alliance with TC Orthodontics, I will be able to simply focus on what I love most... caring for my patients.
I will continue to see patients exclusively in the Burnsville office and will always strive to provide the excellent service and care that your patients have come to expect and deserve. Dr. Kelly and his team also remain driven to provide outstanding care at the TC Orthodontics locations in Apple Valley, Bloomington, Champlin, Maple Grove, and Red Wing.
Thank you for your trust and confidence throughout the years. I am truly blessed to have wonderful patients and am excited about my future with TC Orthodontics.

Sincerely,
Dr. Keith A. Kemnitz